Adult Education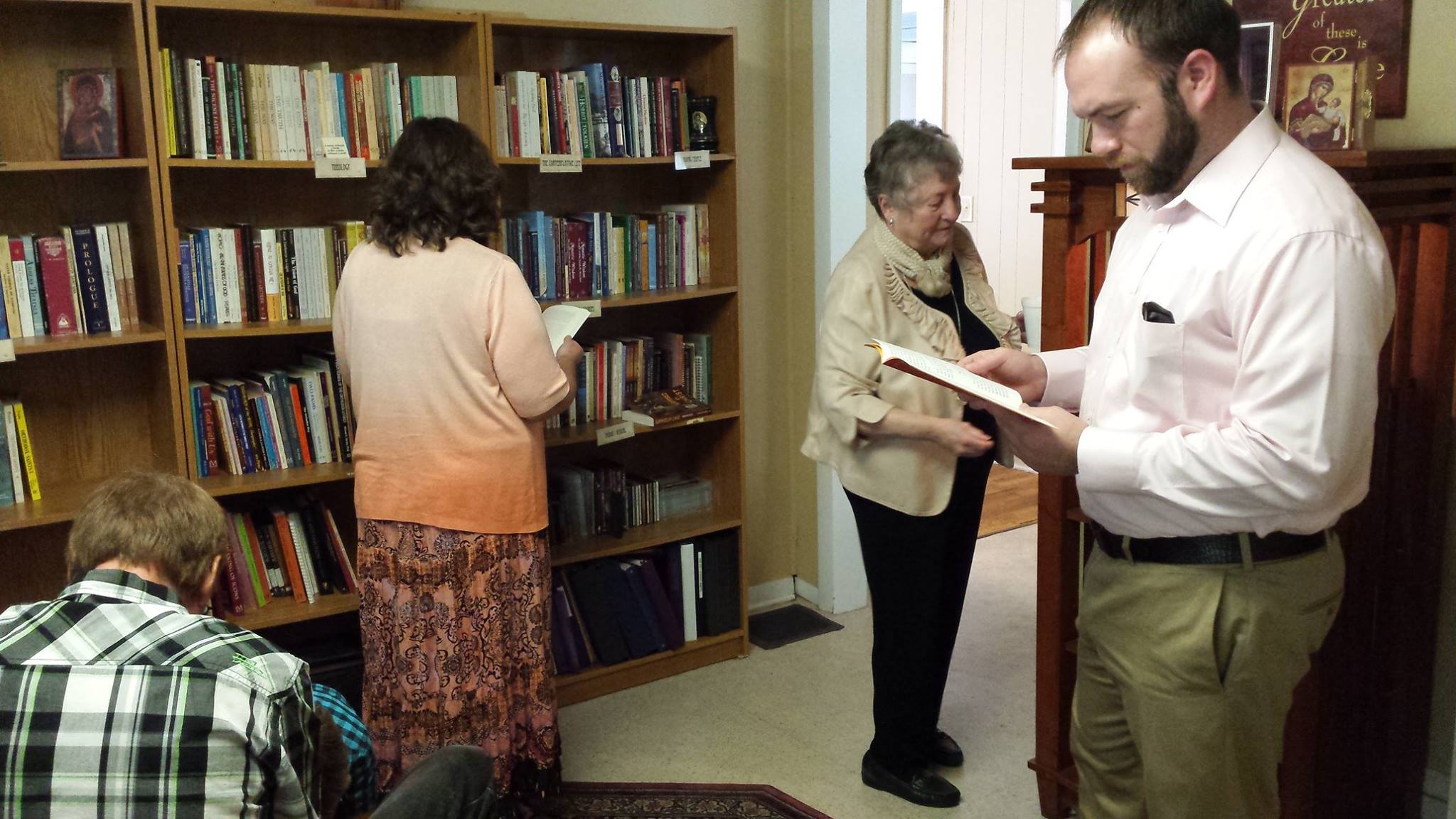 Holy Apostles has a number of programs for adults, which are designed to help those in our parish family grow in their knowledge and experience of the faith, and to help those visitors who want to learn more about the Orthodox Church.
On Sundays, a Bible Study is held at 9:20 a.m. We work our way through a particular book of the Bible discussing it passage by passage. Fr. David facilitates the discussion in which everyone is encouraged to participate.
Inquirer classes are organized and taught by Fr. David periodically as people come and express interest in learning about the faith.
The Book Club meets regularly to discuss a spiritual book everyone in the group is reading together.
The Myrrh Bearing Women, our women's group, communicates online and gets together for social and service events.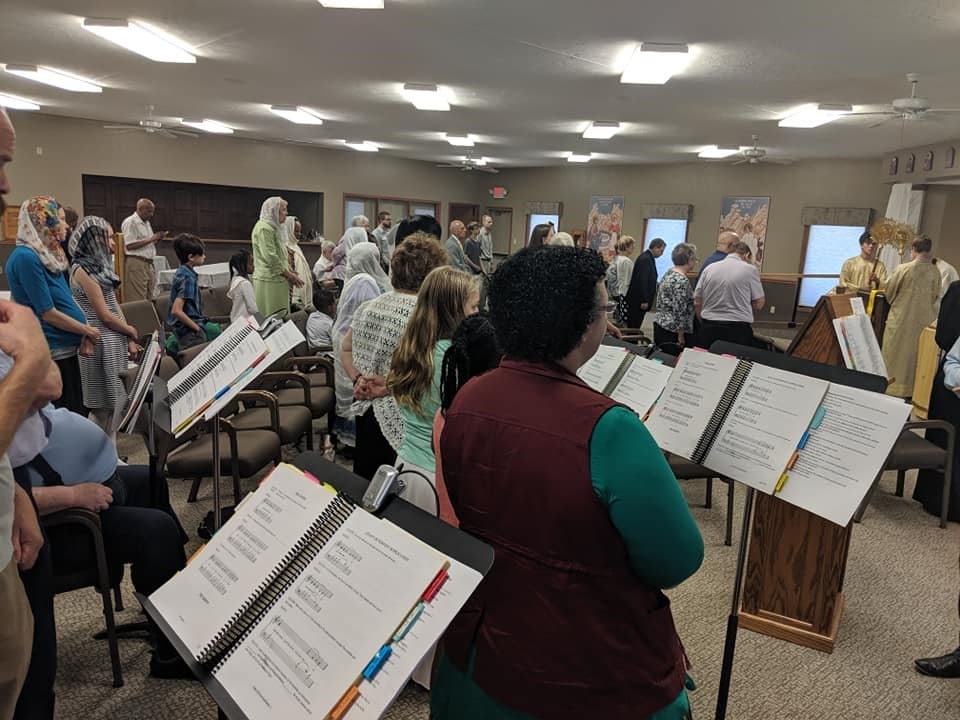 Holy Apostles is also fortunate to have an Orthodox library, called The Hall of Doors Orthodox Library. It is composed of the following sections: Reference, History, Theology, Saints, Stories, Prayers, The Contemplative Life, Icons and Art, and Fasting Cooking. Also, there are CDs and pamphlets available. Each month a particular book is recommended to the Congregation. Members are encouraged to check out books and materials by signing the check-out book on the desk in the library. The library continues to grow through donations from members and through those purchased from Orthodox publishing houses such as St. Vladimir's Press.
Each week the parish E-bulletin is sent out via email and posted on the Facebook page. It includes instructive and inspirational articles by Orthodox authors, in addition to information about upcoming activities and the prayer list.
All of the above are aids in the pursuit of a spiritual way of living. Holy Apostles parish strives to help all draw closer to Christ and to grow to spiritual maturity within the Holy Tradition of the Orthodox Church.